>

Best Meditation CD Available
to Learn How to Meditate Deeply


You Can Experience Deep, Blissful Peace
Anytime You Choose Simply
By Listening to Music!
Whether You've Meditated For 30 Years or Never Before,
You Could Feel Blissful Within Minutes of Listening to
this "Shakti Music!"
Dear Friend,

I am sure you know about the wealth of benefits meditation offers.

Whether you are seriously seeking enlightenment or simply looking for more relaxation, it's a proven fact that meditation is one of the best things you can do for yourself.

Yet, you probably found like most people that attaining deep peace and stillness in your meditations is more difficult than you thought.

Or perhaps you would simply love to find something that can take your meditation practice to a whole new level of bliss. Meditation CDs that could help you experience enlightened states of awareness.

Imagine Putting A Meditation CD into Your Stereo, Closing Your Eyes and Instantly Slipping Into a Deep State of Bliss...
My name is Kip Mazuy, founder of Bliss Music Meditation CDs, known by most as "The Leader in Meditation Sound Technology" and known around the world for my weekly meditation teachings.

You might have heard the meditation CDs I made for Master Charles "Synchronicity, Hi-tech meditation" in the nineties...

Or you might already be familiar with Ocean Euphoric, which has revolutionized meditation sound technology and skyrocketed my record label, Bliss Music into international acclaim.


Presently thousands of people all over the world are enjoying deep states of peace and bliss while meditating to Ocean Euphoric. Many are calling it the "the world's best meditation CD!" (Read some of the testimonials below)
"Ocean Euphoric increases the depth and bliss of my meditation more than anything I've ever used.


It's like sitting in the presence of an enlightened being."
(Will Cunningham, NY, USA)
Just after my 29th birthday, I experienced a huge shift in my meditation, which left me enjoying a state of peace I had always dreamed of.

For a few years I tried to teach people how easy it was to "get it;" to experience this unconditional peace that I was experiencing.

But for the most part, I came across as annoying! The words helped some, but for the most part could not give people the same shift in awareness.

I realized something else was needed to directly awaken this peace in others.

And in the end, I discovered a way to do this with sound.


I discovered that through sound, I could transfer an experience of unconditional peace to others. So that simply by listening to music people would enter deep states of meditation.


Why does this sound technology work much better than other meditation CDs?

Just about all of the other Meditation Sound Technologies out there use binuaral beats- Synthesized sounds that manipulate your brainwaves into slowing down. And although in meditation, your brainwaves do slow down, slowing down your brainwaves does not necessarily put you into a state of meditation.

Ocean Euphoric works in a completely different way.

The Ocean Euphoric Meditation CD is the only CD that energetically puts you into a deep state of peace - The way it is naturally done in the east.

Consider This:

It has been known for thousands of years in the East that the easiest way to enjoy deep states of meditation is to sit with and enlightened meditation teacher, one who has mastered the highest stages of meditation.

It is still a big part of the culture in countries like India to seek out an enlightened Guru for the peace that they can give to you. Whether it be for healing, meditation, or even the birth of a son, one would seek out the blessings of a Guru.

More important than their words, their meditative presence naturally rubs off on those around them, awakening a state of peace and bliss in everyone sitting with the teacher. Sitting with such a teacher over a period of time can totally transform your life into one of serenity, balance and joy.


For Thousands of Years, This Has Always Been The Real Tried And True Method to Attaining Deep States Of Meditation & Enlightenment


In fact, in many of the traditional schools of meditation, sitting with a fully enlightened teacher was considered the only way to attain spiritual enlightenment. That without access to such enlightened energy, experiencing deep states of meditation is virtually impossible.
"The Supreme state of being established in one's own real nature, which is so difficult to attain by other means, is easily attained by the grace of an enlightened Siddha."

(Yogashikha Upanishad, Written 800-1400 B.C.)
But certainly, there are other ways to access inner peace then to give up your life to live with a Guru?

How can we, as westerners have access to such a tool in a way that fits in with out technology and culture? So that you can come home at the end of the day and immerse yourself in the same peace one would enjoy living as a monk in an ashram?


And here's the answer:

I have found a way to capture such meditative presence (Shaktipat) and naturally turn it into music. So simply by listening to this unique meditation CD, you can experience the same peace and bliss.
Read what people are already saying about the Ocean Euphoric Meditation CD:
"I am really enjoying my Ocean Euphoric Meditation CD. Its incredible. I have already noticed some subtle changes going on inside. I am experiencing a more settling down feeling and more sweetness coming out of me.
Increased awareness and intuitive abilities in just using the CD five times. Amazing!!! *
I am recommending the meditation CD to my yoga students. I even started playing a portion of the CD during the final relaxation aspect of my yoga classes."
"I just wanted to thank you so VERY much for such a blissful meditation CD you have created! I can't say enough words of how good this CD works to get deeply relaxed, it is THE best meditation CD money can buy!
There is a depth that no other CD can generate/offer me so far!! This must be the world's best meditation CD. *
And as some other stated, this CD should not be used to meditate, It should be used to make the listener BEING meditated by its music/sound! Bless You & Your amazing music!"
(Kristian Persson, Sweden)
"I am writing to let you know how phenomenal the
Ocean Euphoric Meditation CD is. *
The second time I listened to it, I was in bed, and had it playing through speakers. At some point I felt shivering up my spine and got goose bumps.

Soon after, I "saw" a flash in my head, like a spark. It was strange, because, though my eyes were closed, I could see it, and it was very localized. It was right between my eyebrows, where the pineal gland is located. It's like my pineal was being stimulated and generating these electrical impulses.

I was AMAZED that I was awake and actually experiencing this. I was in AWE."
By recording the subtle vibrations of enlightened states of meditation, and layering these vibrations into a complex wash of sounds, I can make music where you are able to "feel" the subtle energies awakening those same peaceful states within you.

With Ocean Euphoric, you are free to enjoy such blissful presence any time you choose. You can enter deep states of meditation quickly and effortlessly.

I have simply taken what has been known in the east for centuries as the easiest way to experience deep meditation and turned it into music.

Imagine having a meditation CD that gives you these benefits:
You can experience deep, pleasurable peace whenever you choose. Simply by playing the CD. Imagine coming home at the end of a hard day. You sit down, close your eyes and allow Ocean Euphoric to wash away all of the stress.

Increase the effectiveness of your meditations by 10 times- Guaranteed! The ultimate meditation practice tool.

Take the struggle out of meditation & learn to meditate deeply. Why struggle on your own or with meditation tapes that don't work.

Enjoy high states of consciousness usually only experienced by accomplished yogis and meditation masters.

Enhance your creativity and intelligence. Many writers and artists listen to the music when they create. Students often meditate to Ocean Euphoric for a few minutes before studying as it increases their ability to focus.

Experience a deeper sense of happiness and well being. With deep states of meditation comes an all around deeper sense of happiness.

Feel healthier, more alive. Meditation has been proven to help you live longer and healthier and Ocean Euphoric gives you the experience of meditation directly.

Enhance your focus, making it easier for you to attain what you want in life.










Ocean Euphoric contains 63 minutes of continuous relaxing meditation music with a unique "shakti" sound technology that can make you feel more blissful than you ever have before.

Used over time, it will enable you to attain highly advanced states of meditation.

Or you can use it for a five minute "rest and recharge," leaving you feeling completely rejuvenated, relaxed and vibrant.

Check it out yourself:

Sit back in your chair and listen to one or more of the samples below while paying attention to your breathing. You will shortly feel much more peaceful.
Ocean Euphoric Sample 1
Ocean Euphoric Sample 2
Ocean Euphoric Sample 3


Here's free tip: Many people practice meditation with expectations about what they want to feel. They try to control their experience. But meditation is allowing yourself to experience what you are feeling in the moment, without trying to change it at all.

In this allowing, awareness naturally happens and peace and bliss are the natural results!
Ocean Euphoric's unique sound technology works by awakening the subtle energies (Chi) in the body.

Using a tapestry of natural sounds, I have found a way to directly deliver to you the natural energy vibration of unconditional peace, the peace you would feel in the highest states of meditation.

You feel more blissful after listening to the samples, right? Just imagine how blissful you would feel after listening for ten minutes, half an hour, an hour...

The results are phenomenal. People all over the world are finding how easy it is to enjoy an abundance of bliss on a daily basis with Ocean Euphoric.

Many of our customers who had tried other audio meditation courses with little results were blown away by their experiences with the Ocean Euphoric.
Read what people have been saying about the Ocean Euphoric Meditation CD:
"Ocean Euphoric is a blessing. I have some other meditation CDs with the binaural technology that worked to an extent,


but I was really surprised by the intense immediate results I got with your "chi" music!
*

You have proven yourself. Thank You!"
(Dan Smith., Florida, USA)
"Kip Mazuy is definitely at the top of those with the ability to produce music that affects the senses.


He is an expert at producing music that is tailored to induce states of peace and bliss. It's no joke. The music does just that. *


It has the potential to produce states of peace and bliss. Utilizing techniques based on frequency following response (FFR), the music uses natural sounds layered with symphonic tracks to produce a soundscape that creates a "head space" of tranquility.


Simply put, it is the best I have ever heard.


The Ocean Euphoric Meditation CD is not cheap, but you will be amazed at what it can do. Simply, the best, and I'm so jaded, that I am difficult to impress."


(Article posted on Stumbleupon by By Dudemannxs)
Sign Up to Receive The Free Weekly Meditation Teachings That Will Directly Help You Deepen Your Meditation & Experience of Peace
You Will Also Have Access to The Free Online
Satsang / Meditations with Kip


(A $47 Value, Yours Free)

(Unsubscribe anytime)

(We never will give your information out to anyone)
Read Our Privacy Policy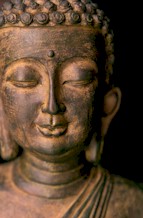 With Ocean Euphoric, you will also receive these free bonuses



Bonus # 1 (US$37.00 value, yours FREE!)

The truth of the matter is that it's incredibly important to learn how to practice meditation correctly. And there is so much wrong information out there about meditation that it can lead to a lot of confusion.

So the Ocean Euphoric meditation CD comes with a small hardcover book (You can read the whole book in 10 minutes) that teaches you true meditation from beginner to advanced. The book provides you with everything you need to know to open the door to incredible states of meditation.

Including chapters on:
-The different uses of Ocean Euphoric beyond meditation.

-Tips on how to maximize your bliss during meditation

-The Art of Awareness: simple yet profound teachings on meditation and awareness

-Seven of the most powerful meditation techniques

"After one year of using Ocean Euphoric 3 to 4 times weekly I am still being overwhelmed by the blissful states of meditation I go into.

Normally after some usage most meditation CDs lose their effect and it becomes flat.


But with Ocean Euphoric the more I use it the deeper the levels I touch. In fact, I would say that Ocean Euphoric meditates the user, not the user meditating to it." *

You will also receive a free "Nurturance" meditation CD.

Five beautiful, soothing compositions with a light version of the Ocean Euphoric natural meditation technology to relax you throughout your day.


Free Bonus # 2 (Usually $25.00 US yours FREE)

Free Bonus # 3 (save hundreds of dollars on consultations)
With Ocean Euphoric, you will also receive free online support/consultation. If you have any questions about your meditations or your general life experience, I can help bring instant clarity to issues you may have been struggling with for years.

I am fortunate to enjoy an abundance of peace & awareness and can help you experience the same freedom. I know through my own experience all of the unconscious ways you keep yourself from attaining unconditional peace and can help you move beyond such traps easily.



And Ocean Euphoric's incredible impact on your life can go way beyond meditation:
Transform your home or office into a sanctuary of peace. By playing this meditation CD throughout the day, you will notice a huge difference in the environment in which you live or work.

You can listen to it before you sleep at night or even play it all night long.

Imagine what having 8 hours of extra meditation a day can do for your awareness.

Imagine yourself in a busy airport, plane or train station and enjoying incredible peace simply because you are listening to Ocean Euphoric on your headphones. I swear by them in airports or other crowded places.

Playing the Meditation CD wherever you are puts you in your own "Bubble of Bliss"

Imagine how easy it would be to put on the CD and free yourself from any stress.

More loving relationships. You naturally feel more loving to others and that reflects itself back to you. Everyone around you will see the changes in you.

It has cured depression, anxiety, stress, high blood pressure & chronic insomnia in some of our customers.

Many used the CD to help successfully come off of anti-depressants or other drugs.

Ocean Euphoric is a favorite among healing practitioners.

Hundreds of massage therapists already have found how easily it relaxes their clients and keeps them coming back.

You can expect enhanced creativity, deeper sense of happiness and well being & even an improvement in health.









Read more comments from people who are already enjoying incredible peace
with the Ocean Euphoric Meditation CD:
"Ocean Euphoric is one of the most wonderful things money can buy!


It's nurtured me deeply and sometimes when I listen to it, it gets irresistible for me to be absorbed into the gap of silence with intoxicating bliss." *


"I can only say this much: there are two sets of people in this world; one set which is fortunate enough to listen to the Ocean Euphoric Meditation CD and the other which isn't." *


"Kip I am thoroughly enjoying my sessions with this magical tool.


I actually wonder if 'enjoying' is the right word to describe such profound peace."
*
(Jean Morrison, Australia)
"I find (Ocean Euphoric) profoundly cleansing and healing


and takes me to a place far beyond my conscious mind to a place of peace - all the time."
*


So many people like those above have already enjoyed immense peace & bliss from Ocean Euphoric. And I am committed that it will do the same for you.
So you can try it risk free for 100 days!

Order Ocean Euphoric now, listen at least 15 minutes a day, following the book's simple guidelines and you will enjoy incredible peace.

If within 100 days you do not notice a great improvement in your meditation/relaxation experience you can return Ocean Euphoric and I will refund your entire payment.

You have absolutely nothing to lose and everything to gain.

But most likely, like thousands of others, you will be thrilled with your new found peace.
Here's a look at what you will receive:
-The New 2008 Gold Version of Ocean Euphoric Meditation CD with 64 minutes of continuous deeply relaxing meditation music and the unique, natural sound technology guaranteed to deepen your experience of peace.

I spent the first 6 months of 2008 giving Ocean Euphoric a complete face lift, making the sound technology 6 times more effective and turning the music into a supreme 3 dimensional listening experience.
Bonus # 1 (US$37.00 value, yours FREE!) -The Ocean Euphoric hardcover book that explains in simple terms everything you need to know about meditation and relaxation. Making it easy to make every second you listen to the CD incredibly effective.



Bonus # 2 (Usually $25.00 US, yours FREE ) -A free copy of our new release, "Nurturance." to keep you peaceful throughout your day. (This offer is only for a limited time)



Bonus # 3 -Free online support where you can find instant clarity to issues on meditation or in general that you may have been struggling with for years. Get to the heart of the matter of what is keeping you from being blissful so you can be free from it.



Bonus # 4- Free shipping to anywhere in the world. So you don't have to worry about getting a huge shipping and handling fee dumped on you in the end.



100 Day completely risk-free guarantee! If you do not find it has deepened your meditations, return the CDs for a full refund. You don't even risk one penny.
WARNING:

Because of the popularity of Ocean Euphoric, pirates have been offering fake copies of it around the internet. Don't be fooled by these illegal MP3s of Ocean Euphoric on the internet, they are fake and will do more harm than good by listening to them.


Only if you order directly from our website is it the real thing.
Other meditation CDs with sound technology can run into the hundreds of dollars. And even though Ocean Euphoric is the only meditation CD out there that has the enlightened energy vibration sound technology to totally transform your meditations, I want to make sure that such technology is available to everyone.

Because if you are going to invest your precious time every day to practicing meditation, then why not do everything in your power to get the most out of it and use the best meditation sound technology available?

I know the price is low but chances are, you will love it so much you will come back to buy my other CDs.


So order now and you can have The Ocean Euphoric Meditation CD,

- PLUS the free Ocean Euphoric book

- AND the free Nurturance CD

- AND free online support

- AND free shipping

All for the discount of only $197 $77 US$

Available exclusively through this website.
"Without opening your door,

you can open your heart to the world.

Without looking out your window,

you can see the essence of the Tao."

(Lao-Tzu, Tao Te Ching)
So take advantage now of this incredible opportunity to deepen your meditations and turbo charge your spiritual development.

You could spend years on your own trying to attain what you could experience instantly with this meditation CD.

I look forward to working with you soon,





Kip Mazuy
PS: Now it is up to you. Why struggle on your own with minimal results? Ocean Euphoric will make your meditations incredibly effective and fast track your awareness to deep blissful peace.

You can click here to read even more testimonials.


The Meditation CD literally can create a cocoon of peace around you whenever you listen to it.


And remember, it is risk free for 100 days. Just think of the great changes that could happen in your life just in those 100 days.

Learn How to Meditate Deeply
"Best Meditation CD Around!"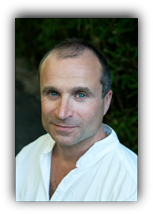 (*These are real testimonials from real customers but everyone will have their own unique experience with the music.)
(*These are real testimonials from real customers but everyone will have their own unique experience with the music.)
(*These are real testimonials from real customers but everyone will have their own unique experience with the music.)
(*These are real testimonials from real customers but everyone will have their own unique experience with the music.)
(*These are real testimonials from real customers but everyone will have their own unique experience with the music.)